2019 Winners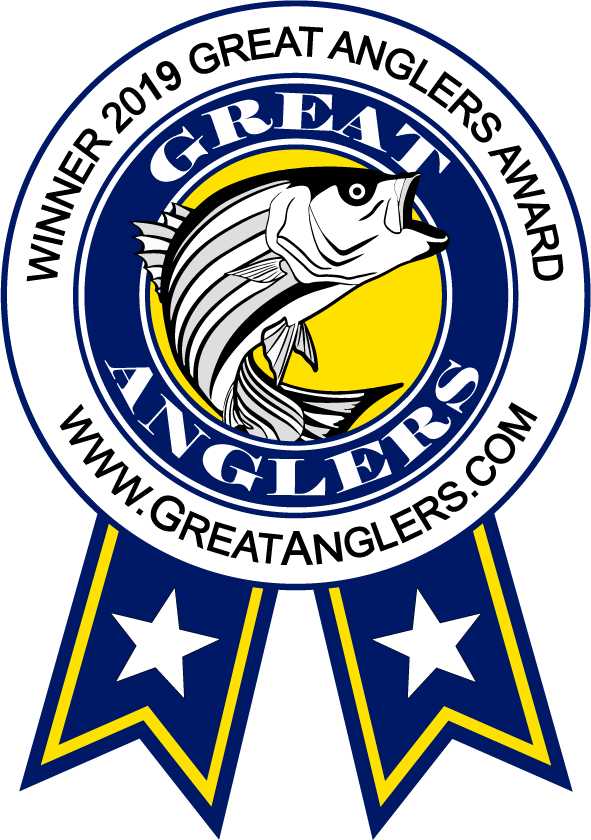 Congratulations to all the GreatAngler Award Winners!
These are the largest fish recorded for 2019. If you have a fish that beats any of these and is not displayed, please edit your fish under "Your Gallery tab at the top" and make sure both the length and weight is entered correctly. At a minimum the length is required. Additionally the image and GPS position of your catch must be set to public to score and rank your fish.
If you currently have a fish on this leader board please make sure you enter your correct mailing address and shirt size under "Settings" at the top. If the year closes, and your fish wins, you will receive a Special Edition GreatAnglers Winners T-shirt (one per angler) designating you as a 2018 Winner! Winner T-shirts are completely free, no cost, not even shipping! All addresses and sizes need to be in by the end of January, 2020 as this is a special edition, one-time run only.
Thanks so much for being part of GreatAnglers! We look forward to seeing you again next year!
Yearly Winners: 2019 2018 2017
2019 Leader

Crappie

01/02/19 9:00am
Bait/Lure: Gulp
Method: Bridge
Tackle Shop: Hook'em & Cook'em Outfitters

8
Like It

13%

Jordan Marcus
Owings Mills MD
2019 Leader

Northern Pike

01/01/19 11:44am
Size: 30"
Bait/Lure: Shiner
Method: Ice fishing
Shop/Boat/Guide: Vance

10
Like It

3%

Don
Bethany Beach DE
2019 Leader

Smallmouth Bass

01/08/19 6:26pm
Size: 20" / 6lbs
Bait/Lure: Dry Creek
Method: Boat Fishing
Tackle Shop: Dry Creek Outfitters

10
Like It

John
2019 Leader

Striped Bass

01/01/19 5:04am
Size: 29" / 23lbs
Bait/Lure: Lure
Method: Boat Fishing

14
Like It

7%

Vincent Fick
Finksburg MD
2019 Leader

Tautog

01/02/19 4:27pm
Size: 9.8lbs
Method: Boat Fishing

11
Like It

9%

Dansfishingagain
Bethany Beach DE
Yearly Winners:
2019
2018
2017